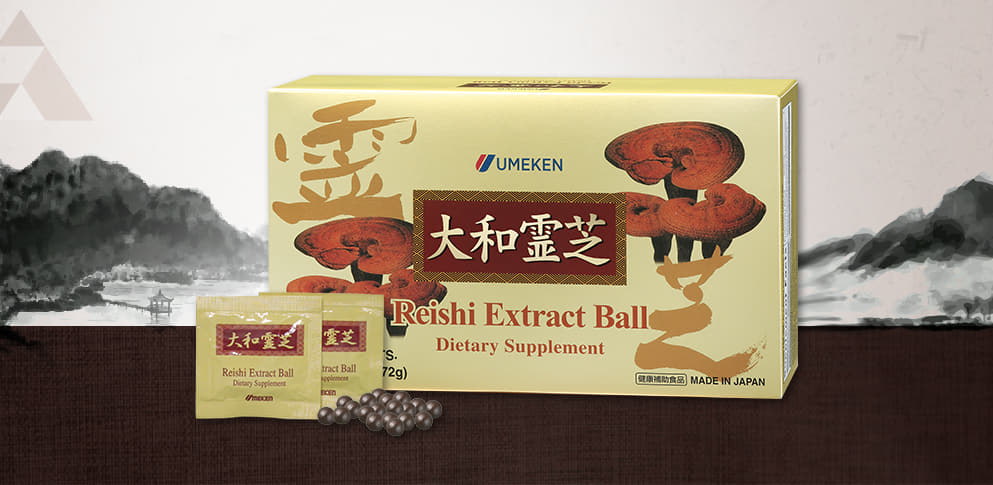 Reishi mushroom is now made into
highly concentrated extract balls!
Composed of the highest-quality Japanese reishi, which is considered to be the best in its species, this extract lets you experience approximately 200 various types of natural health ingredients (e.g. beta glucan) that exists in reishi mushrooms.

72g (1.2g x 60 packets) About 2 months supply
Take 1 packet daily.
* These statements have not been evaluated by the Food and Drug Administration.
This product is not intended to diagnose, treat, cure or prevent any disease.