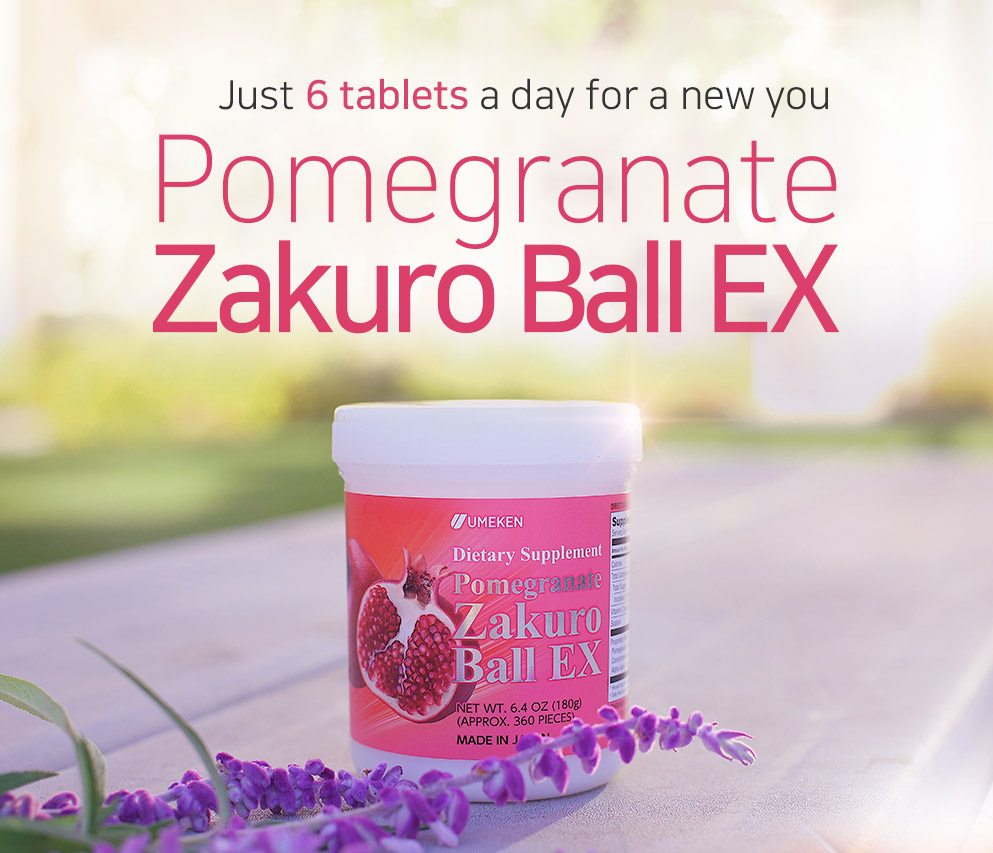 Umeken Pomegranate Ball EX contains pomegranate extract,
melon placenta, lipoic acid, ceramide, and cranberry
to form a superior health supplement for women.
Recapture beauty and youth with the more complete
Umeken Pomegranate Ball EX!
Just 6 tablets a day for a new you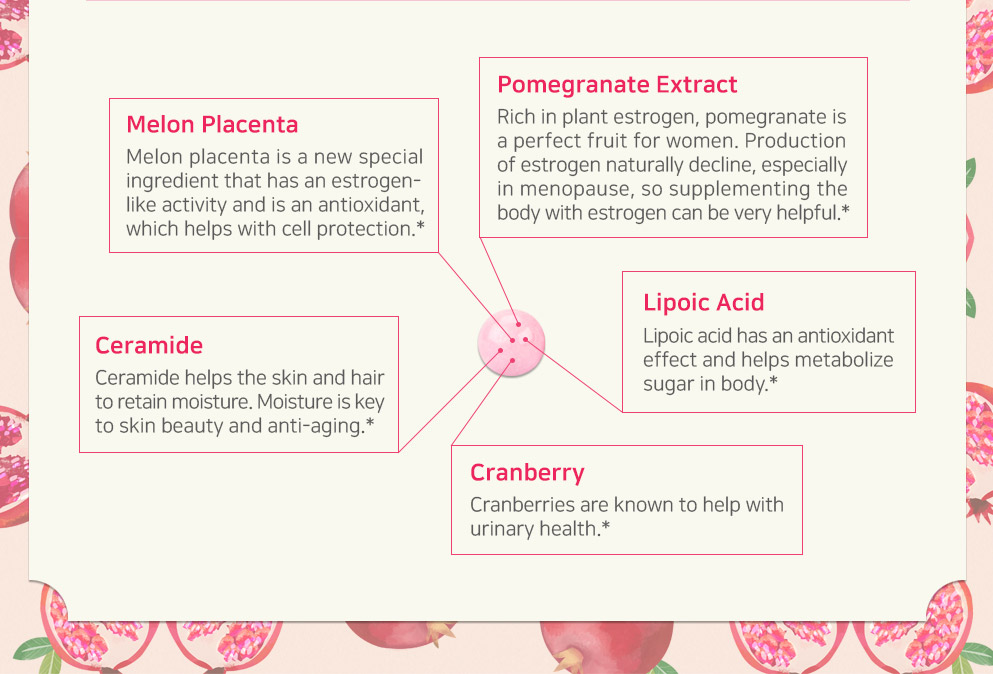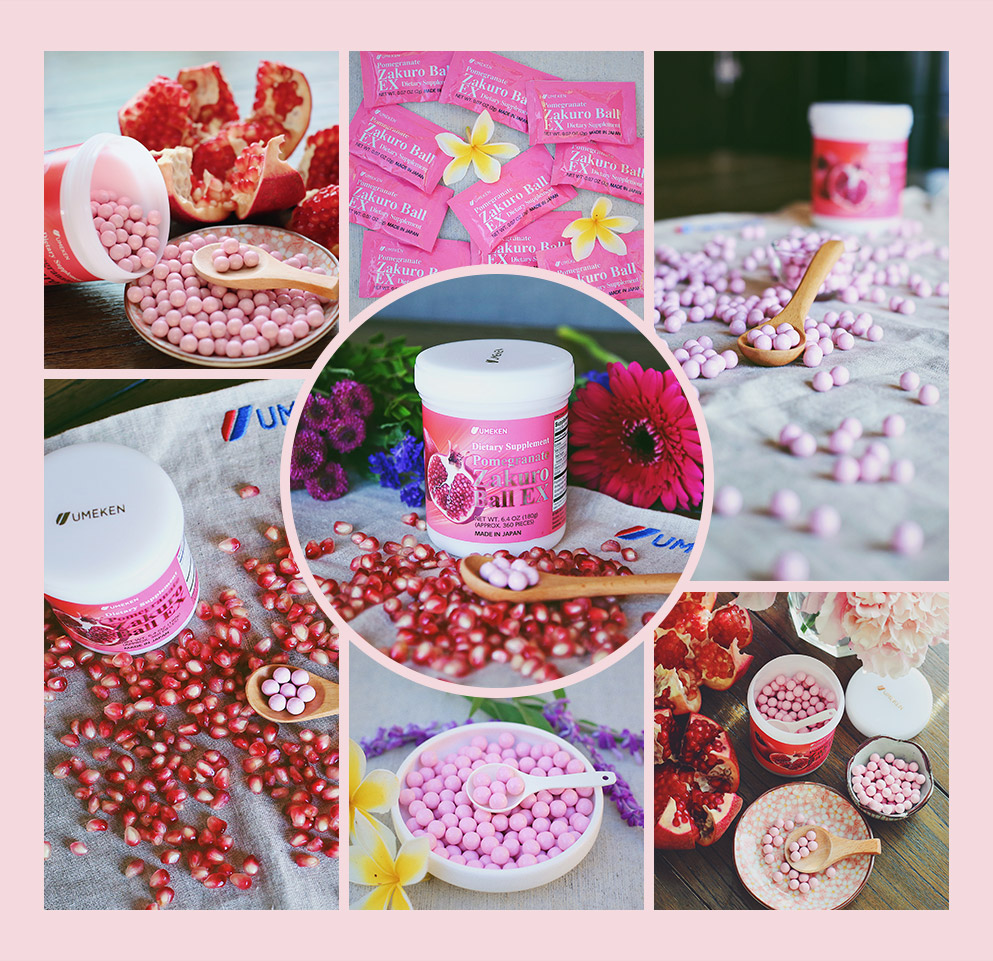 180g (360 balls) Approx. two month supply.
Take 6 balls anytime during the day
* These statements have not been evaluated by the Food and Drug Administration.
This product is not intended to diagnose, treat, cure or prevent any disease.