Contains 5 skin nutrients
Elastin Beauty
ElastinCollagenHyaluronic acidVitamin CMangosteen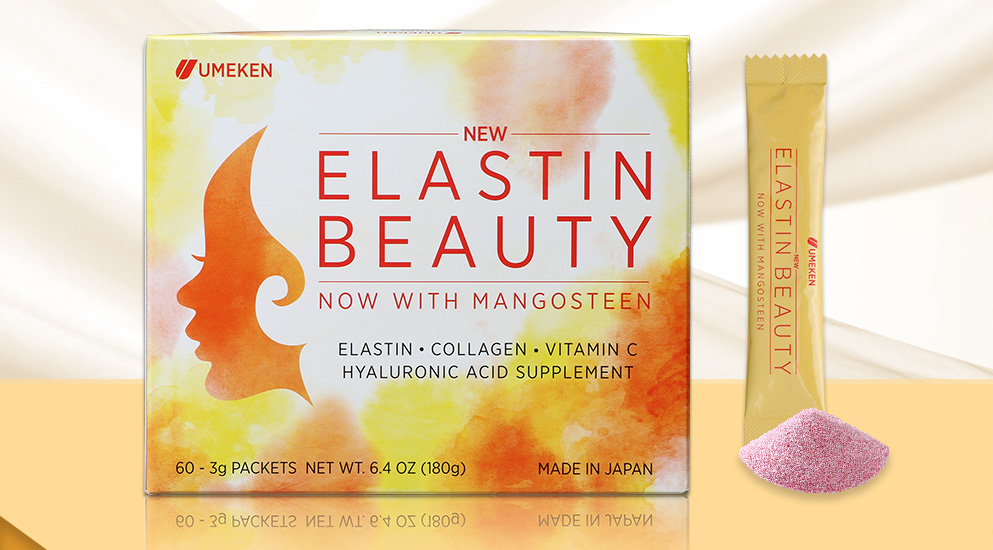 Elastin Beauty
Umeken Elastin Beauty is a unique beauty and health
product packed with five anti-aging skincare ingredients
elastin, hyaluronic acid, fish collagen, vitamin C, and mangosteen. These
ingredients have proven to be effective against wrinkles and fine lines by
boosting the elasticity and moisture levels in our skin. Ingested rather than
applied topically, Elastin Beauty makes it easier to support your skin health
and appearance by combining the benefits of premium skincare products
into one powerful packet. A truly exceptional product, Elastin Beauty will
help you to enjoy beautiful, smooth, healthy skin.
Contains 5 skin nutrients
Elastin
Skin elasticity and flexibility
Collagen
Quickly absorbing
high-quality
fish collagen
Hyaluronic
acid
High moisture
retaining capability
Vitamin C
Skin revitalization
Mangosteen
Antioxidants and
anti-aging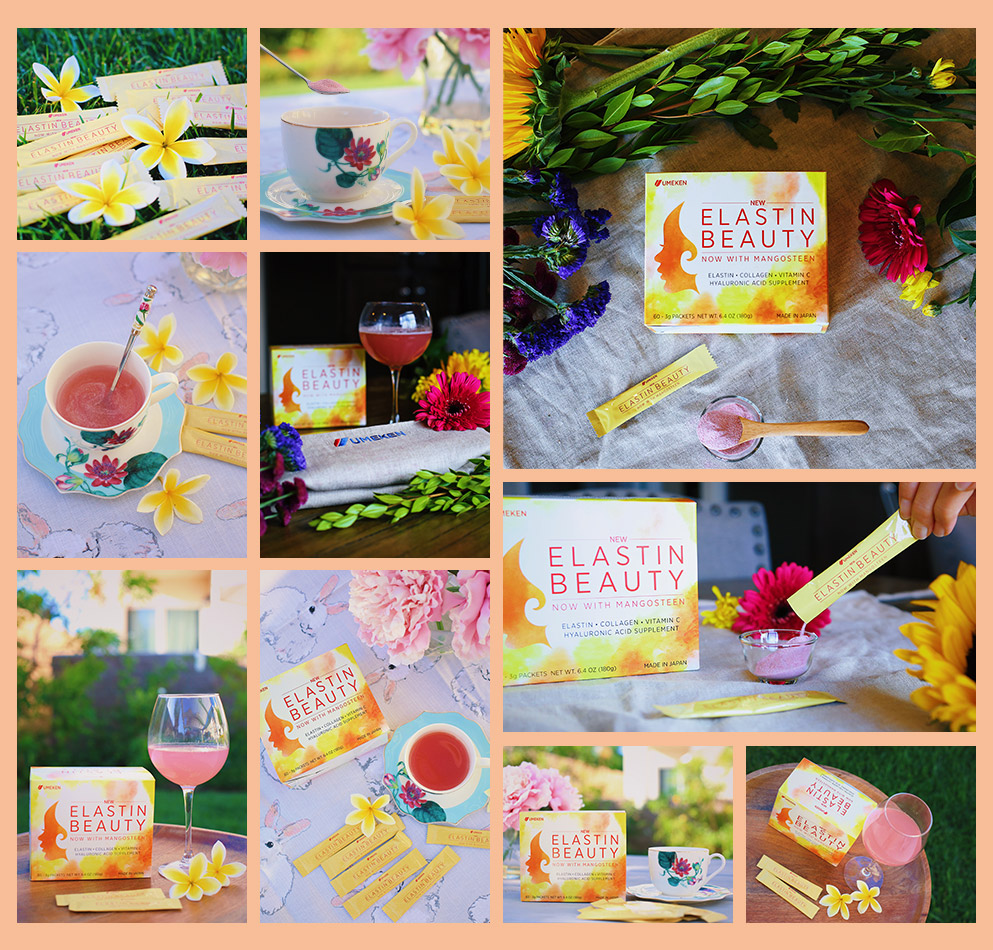 Contents: 180g (60 packets) / One month supply
Take 2 packets a day
* These statements have not been evaluated by the Food and Drug Administration.
This product is not intended to diagnose, treat, cure or prevent any disease.