LPS from Fermented Wheat Extract and Vitamin C in one!
NEW LIPOPO-C
Tasty grape flavor that the whole family will enjoy.
Take everyday for a healthier you!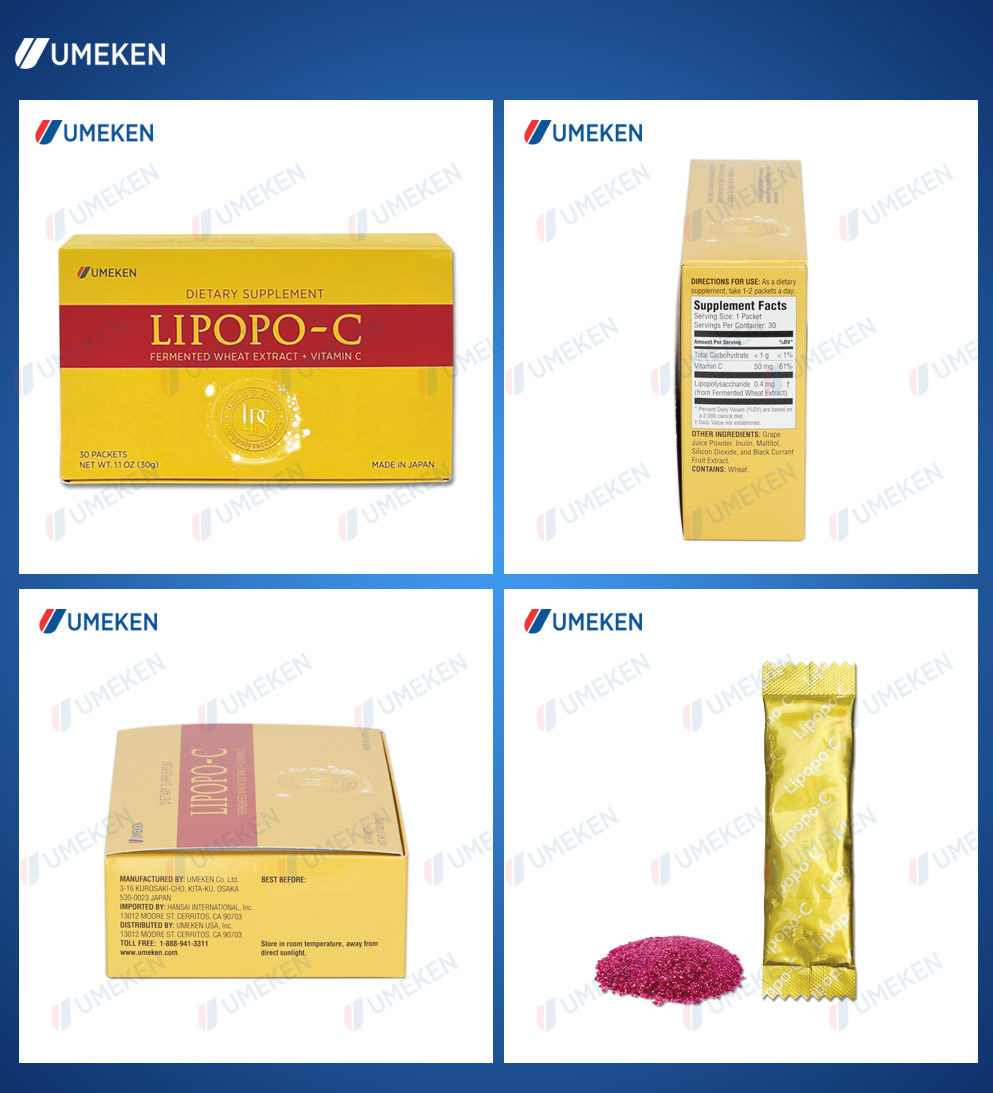 30g (30 packets) 1 month supply / Take 1 packet per day.
* These statements have not been evaluated by the Food and Drug Administration.
This product is not intended to diagnose, treat, cure or prevent any disease.