Good Morning Red Ginseng (RG)
Start your day with Good morning Red Ginseng (RG)
- where health meets power.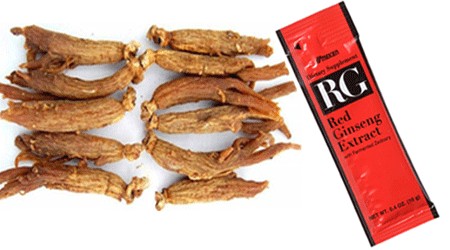 The health benefits of red ginseng are well-known, but existing red ginseng products can drip and get on one's hands. It also dries and sticks to the lid, making it inconvenient to take. But now there is Good morning Red Ginseng (RG). This product is made up of boiled, high-quality red ginseng along with galacto-oligosaccharides and fermented purple turmeric. With RG's compact individual packaging, you can now conveniently enjoy the benefits of red ginseng. It can be taken directly or diluted with water to make delicious red ginseng tea. Umeken's "Good morning, Red Ginseng (RG)!"
Main Ingredients
- 6-year-old Korean Red Ginseng Extract
- Galacto-oligosaccharide
- Fermented Purple Turmeric - Zedoary

Take 1 pouch in the morning / 30 pouches
* Can be taken directly out of the pouch or diluted with hot water.
* These statements have not been evaluated by the Food and Drug Administration.
This product is not intended to diagnose, treat, cure or prevent any disease.