Corbicula Ball EX
has been upgraded with a total of eight active ingredients.
Features
of
Umeken Corbicula Ball EX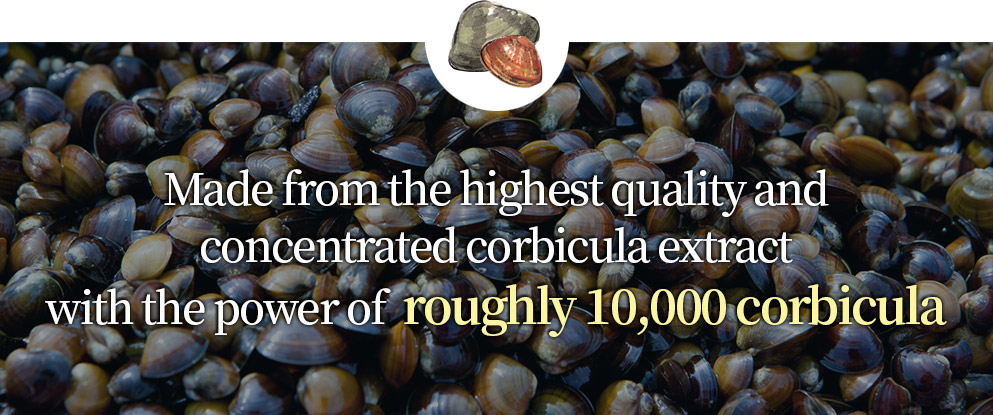 Eight ingredients that enhance
liver function*
Rich in essential amino acids,
vitamins, and minerals
Enhanced with a total of eight extracts, helps maintain liver health*
Eight Active Ingredients
of
Umeken Corbicula Ball EX
Eight extracts that support liver health*
Turmeric
Silymarin
(extracted from milk thistle)
Propolis Extract
Corbicula Extract
Broccoli Extract
Zinc
Oyster Extract
L-Ornithine
Recommended
for
The Following People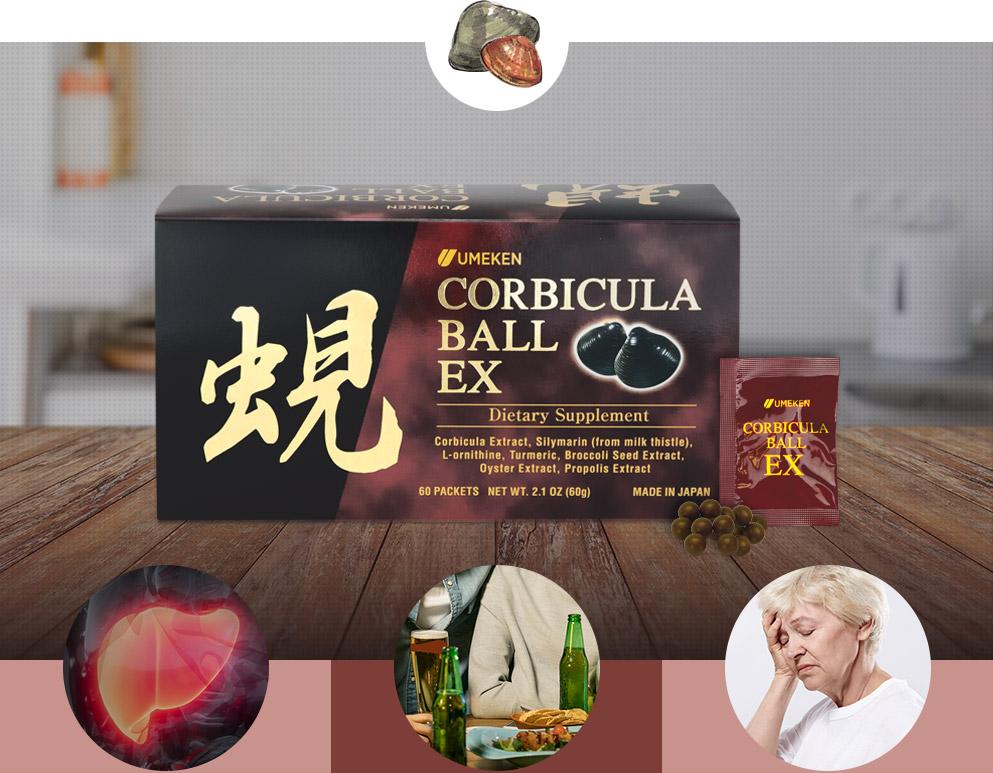 Liver Health*
Contains taurine,
an essential amino acid
High calcium absorption rate
Revitalize
your
liver
with
Umeken Corbicula Extract EX!*
1
Symptoms of Liver Exhaustion*
One of
the most common symptoms of decreased liver function
is
fatigue.*
When liver function deteriorates, symptoms such as fatigue, loss of appetite, nausea, vomiting, indigestion, and abdominal pain usually appear.* However, it is difficult to diagnose liver disease based on these symptoms alone because they can also indicate other health conditions.*

2
Efficacy of Corbicula

Corbicula is a small freshwater clam that lives in low-salt sandy soil where freshwater and seawater meet. It contains a large amount of essential nutrients such as protein, vitamins, calcium, phosphorus, iron, and essential amino acids. Corbicula has long been known as an essential food for people with weak liver functions or insufficient calcium.*
Although high in protein, corbicula is easy to digest and absorb because it contains very little saturated fatty acids. It has become a popular diet food as it does not burden the liver.*

60g (60 packets) 2 month supply / Take 1 packet per day.
* These statements have not been evaluated by the Food and Drug Administration.
This product is not intended to diagnose, treat, cure or prevent any disease.