Healthy and refreshing
Aojiru Green Leaves
Powder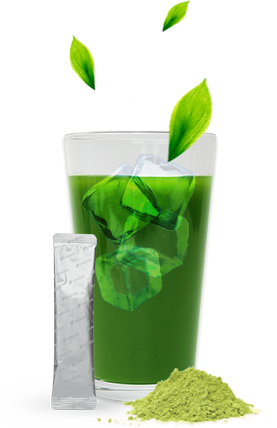 Start your day
with Umeken Aojiru Green Juice!
Umeken Aojiru Green Leaves Powder is an easy-to-drink green juice with four kinds of green vegetables grown in Japan - white mulberry leaves and young barley leaves, along with two Okinawan herbs - Peucedanum Japonicum leaves and Snake Jasmine leaves.

White mulberry
leaf Young barley
leaf Peucedanum Japonicum
leaf Snake Jasmine
leaf

Contents: 90g (30 packets). Take 1 packet mixed with 4 oz. of water.
Made in Japan
* These statements have not been evaluated by the Food and Drug Administration.
This product is not intended to diagnose, treat, cure or prevent any disease.