VANTELIN Power Gear

Calf Support
Sports Medicine Innovation
THERAPEUTIC TAPING THEORY is newly applied to supporter braces, and it provides additional comfort, support, and joint protection.
X-Shaped Kinesiology
Tape Structure
The knitted mesh X-shape prevents excessive muscle movement and helps
create a fluid motion to support the function of the Gastrocnemius
the chief muscle of the calf.
Knitted To and Bottom Cuffs
Seamless top and bottom cuff design prevents the support from slipping and
bunching, while maintaining the correct position of the X-shape kinesiology
tape structure.
Unique Quality
1. Taping theory, a theory in which the range of motion is moderately (20~30%) restricted to aid in activities and movements in
everyday life, which differs from sports taping. This ensures that the supporter effectively supports the movement of joints and
muscles while giving a proper feeling of tightness.
2. Can be worn all day long. Using a breathable mesh design allows air to circulate and with moisture wicking materials, the skin
and the supporter stays dry. Combined with a thin profile, the product can be worn underneath clothes without being bulky or
visible, making it the perfect supporter for daily wear.
3. Netting method anchor, devised at the top and bottom of the supporter. Ensuring that the supporter cannot be easily loosened
or to slip.
SIZE
NOTE : If two sizes apply, choose the larger one

M : 14.5″–16.5″(37–42cm) / L : 16.5″–18.5″ (42–47cm)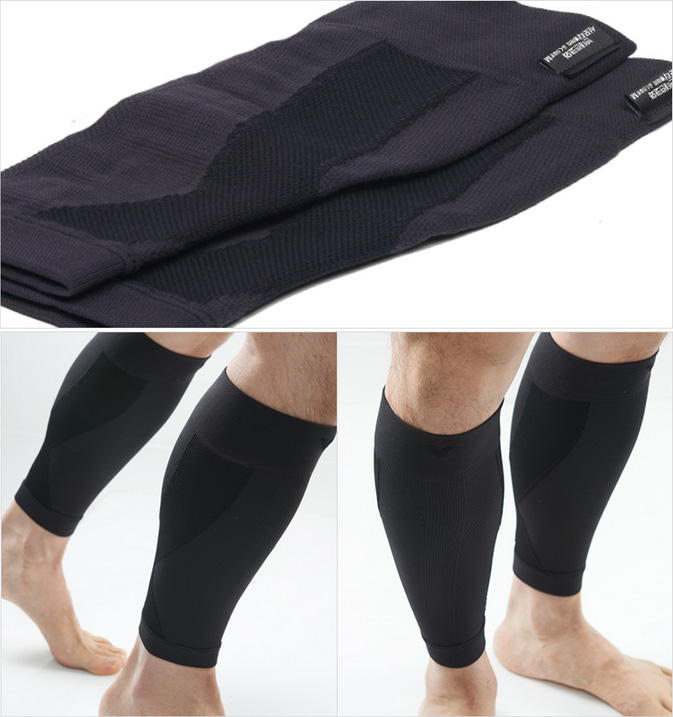 Warning
If you experience any of the following, discontinue use and consult your healthcare professional.
1. Sprain, fracture or ligament injury
2. Peripheral vascular disorder
3. Abnormality such as injury, blotchiness, rash at site where support is to be worn, or chronic dermatitis/allergy to chemical textile rubber.
4. stop using immediately and consult your healthcare professional

"The content of consumer reviews is the sole responsibility of the reviewing consumer. Umeken, U.S.A. does not write consumer reviews or compensate consumers who provide them, and those reviews do not necessarily represent the views of Umeken, U.S.A. No consumer reviews have been evaluated by the Food and Drug Administration, and this product is not intended to diagnose, treat, cure or prevent any disease."





Reviews for this item
0
empty link