Umeken Bidens Pilosa Extract
with L-arginine and Bitter Melon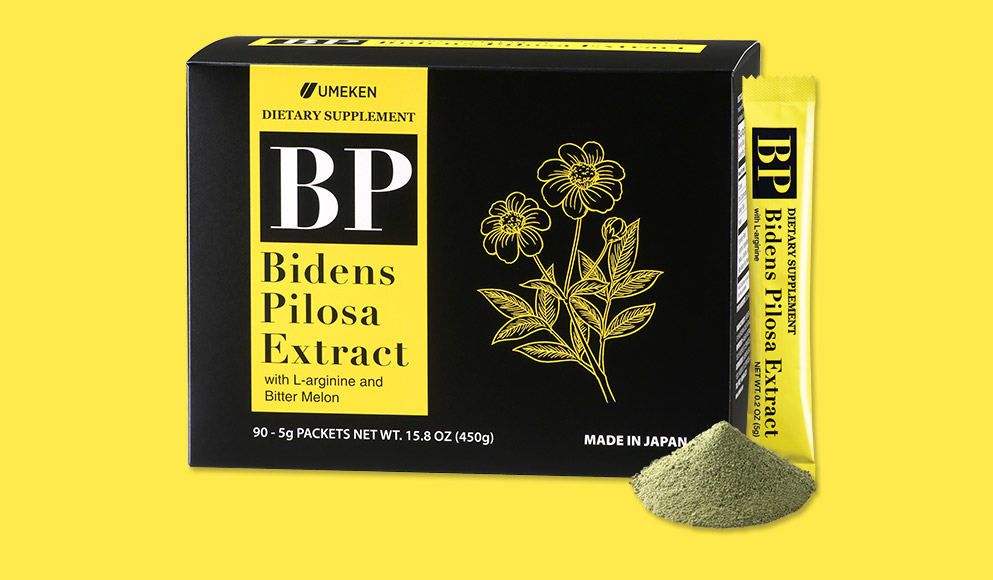 Supports healthy blood sugar levels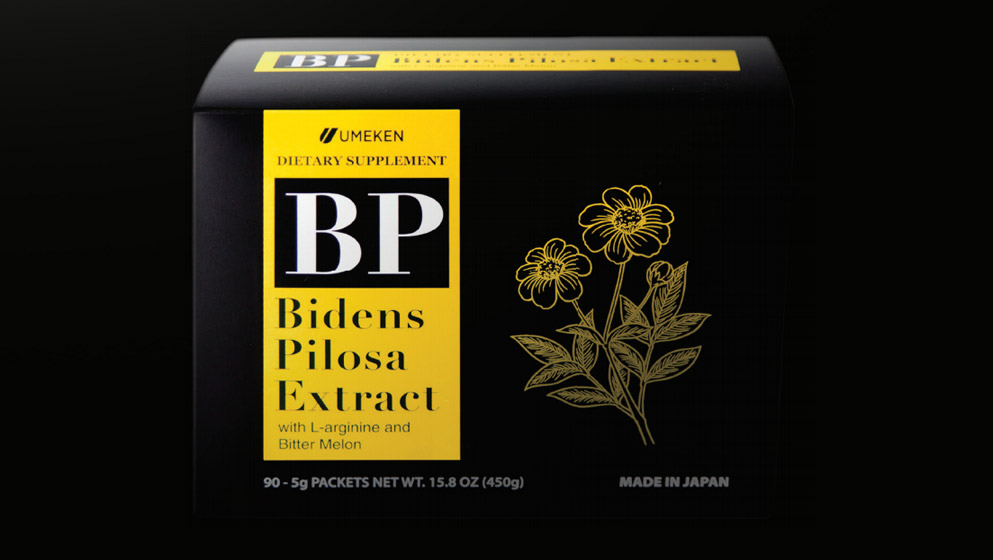 Active Ingredients of
Umeken Bidens Pilosa
Umeken Bidens Pilosa Extract is made with ingredients known to help manage diabetes. The Bidens pilosa in this product comes from our own farm in the beautifully pristine Okinawa, Japan.





450g (90 packets, 1 packet = 5g)
Take 1 packet mixed with 8 oz of water before each meal, 3 times a day.
Stir well for the powder to dissolve. For better result, use warm water.
* These statements have not been evaluated by the Food and Drug Administration.
This product is not intended to diagnose, treat, cure or prevent any disease.