Mini Wave Q
Portable Alkaline Water Ionizer
Now you can take your alkaline water to go! Whether you're driving, traveling, or working out, hydrate yourself with alkaline water. Just pour purified water into the Mini Wave Q, and within 20 minutes you can enjoy natural mineral alkaline reduced water!
Exceptional alkaline conversion power
Abundant mineral content
Compact size for easy portability
Slim design
Perfect while traveling, working, studying, or doing other outdoor activities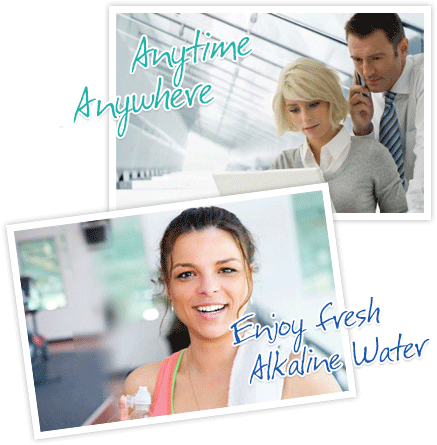 *These statements have not been evaluated by the Food and Drug Administration. This product is not intended to diagnose, treat, cure, or prevent any disease.
empty link






5

Du*****
Product: Mini Wave Q
I love it. 03/23/2016 00:01