Hansai NanoBio Air Purifier
State-of-the-art air purification technology
NanoBio offers state-of-the-art air purification technology that provides you and your family with clean, fresh, and healthy air. NanoBio's advanced filter system effectively reduces odor and eliminates airborne particles.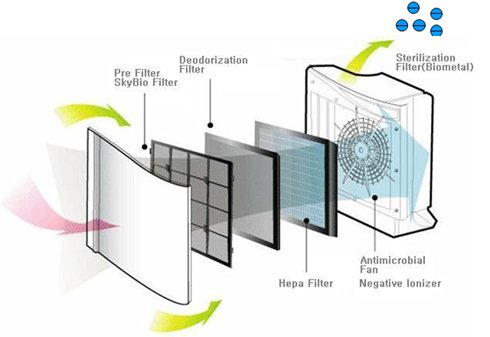 NanoBio delivers this by...
1. Highly efficient dust particle collector and temperature catalyst deodorization filter
2. Effectively removes bacteria and inhibits growth of viruses with its antibacterial filter
3. Slick design that gives you the clean feeling
State-of-the-art Filter System
Front cover – a cleanable pre-filter – SKY BIO filter – Deodorization filter – replaceable HEPA filter – antibacterial fan & anion generator – bactericidal copper filter

"The content of consumer reviews is the sole responsibility of the reviewing consumer. Umeken, U.S.A. does not write consumer reviews or compensate consumers who provide them, and those reviews do not necessarily represent the views of Umeken, U.S.A. No consumer reviews have been evaluated by the Food and Drug Administration, and this product is not intended to diagnose, treat, cure or prevent any disease."





Reviews for this item
0
empty link