Umeken Beta (β)-Glucan
Extracted from 9 of the finest mushrooms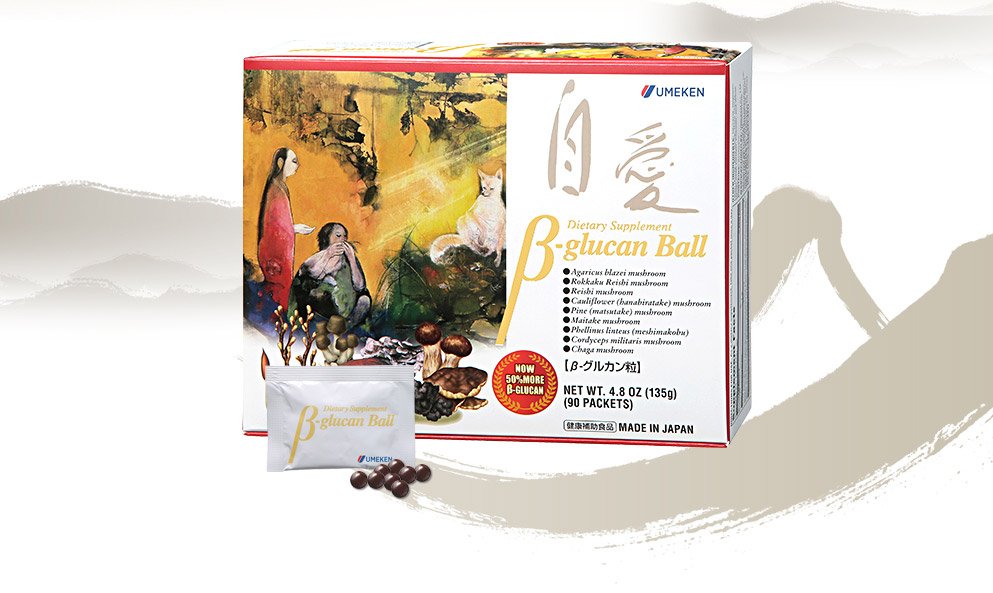 The 9 mushrooms in Umeken Beta Glucan

Reishi

Rokkaku Reishi

Cordyceps Militaris

Phellinus Linteus

Cauliflower mushroom

Pine mushroom

Maitake

Chaga

Agaricus

Umeken Beta Glucan!

While most beta-glucan products are made from extracts of yeast, grain, or a few mushrooms, Umeken Beta-Glucan uses extracts from 9 of the finest mushrooms and 2yeast extracts, giving you a superior and powerful product.

What is Beta Glucan?

Beta-glucan is a complex sugar (polysaccharide) found in the cell walls of bacteria, fungi, yeasts, and grains. It has been shown to help with the effects of high cholesterol, diabetes, and cancer, and is an effective support to the immune system.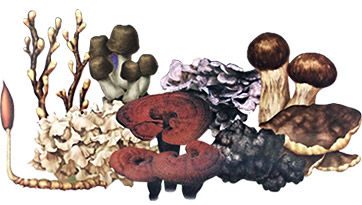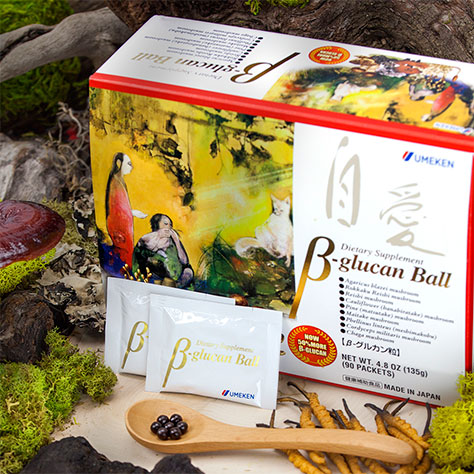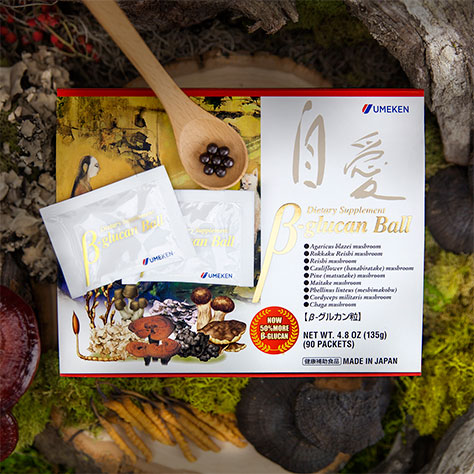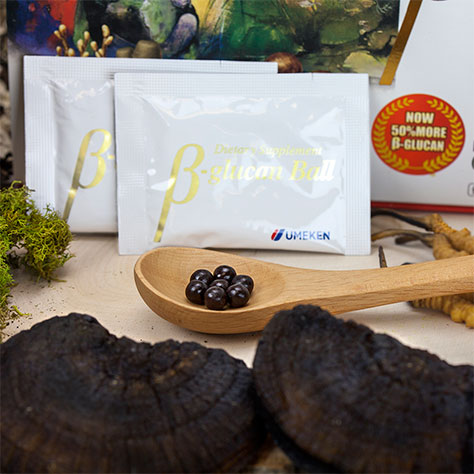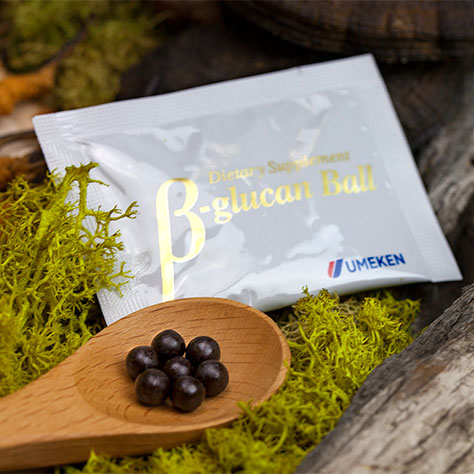 135g (4.8oz.) (90 packets) / Take 1 packet daily.
* These statements have not been evaluated by the Food and Drug Administration.
This product is not intended to diagnose, treat, cure or prevent any disease.